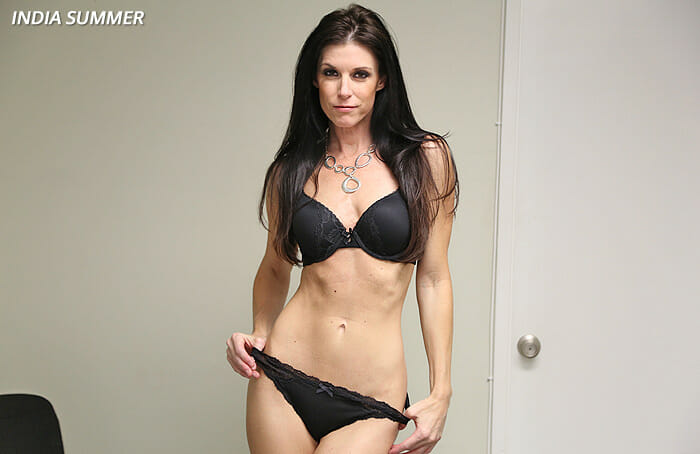 It must be a slow day at the office today because the only thing India Summer has on her agenda is milking Joey's cock which should be a breeze seeing as this slim MILF is quite the pro at milking cocks until they burst. The cock in this new episode from ClubTug.com is no exception and the minute she wraps her mouth and hands around it, it's game over for the stud it's attached to as she doesn't let go until creamy jizz comes bubbling out of it.
Joey stops by to visit India Summer at her office thinking it'll be a quick visit but the brunette MILF has other plans in mind for him. She's bored and fed up of the slow day at work and she needs some excitement in her life so she convinces him to let her tug his cock right in her office and that's definitely something he's up for so he yanks out his prick as the horny babe undresses and gets down on her knees before him.
She grabs his pecker and runs her tongue all over it from the tip right down to the balls which she sucks longingly before working her mouth back to the head and licking precum off of it. Then she starts jerking Joey's now hardened cock with one hand while playfully pulling on his balls with her mouth and then she focuses exclusively on wanking his hard prick until it bursts!