There's no better way to be awakened than with a handjob. Alyssa Hart's step father knows this because its how the teen chooses to wake him up every single day. They have no business engaging in this kind of thing but he doesn't care so she doesn't care either. The pint-sized cutie needs to polish her cock stroking skills and there is no better dick to practice on than her stepdad's so she makes her way into his room very early in the morning and doesn't waste any time getting to it.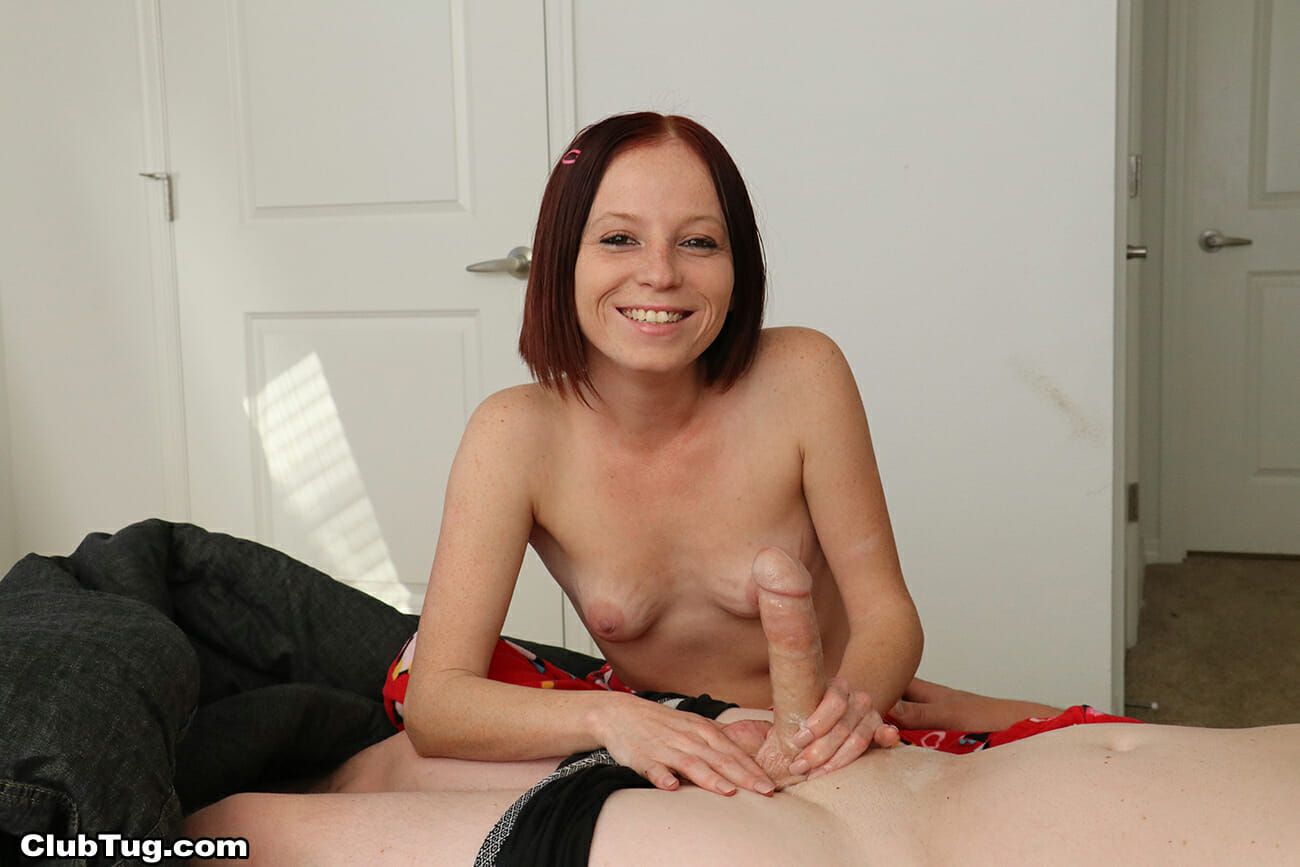 As you can see from the ClubTug.com video, her step dad doesn't put up much of a fight. In fact his dick is already hard so Alyssa Hart doesn't even have to work hard to get it erect. She reaches for the lube besides the bed and drizzles it all over the morning wood. Then the tiny babe works the lube into every inch of the rock solid pecker. She's not super talkative in the morning but her hands do all the talking that needs to be done!
If her stepdad has ever wondered just how much of a nympho she really is, Alyssa Hart's cock stroking answers that question. She certainly knows her way around a dick, especially this one. The horny babe rubs it all over and tugs it with just the right amount of firmness. Every stroke pushes her stepfather closer to the finish line and when he can't control himself any longer, he let's go and soaks Alyssa's hands with his creamy load!