Vanessa Williams is very good at following instructions. This hot Latina teen comes onto her stepdad in a really big way in this video from ClubTug.com and no matter how much he tries to thwart away her seduction attempts, she's persistent and eventually wears him down. The super hot teen thinks there's no better way to get to know her step dad better than by milking his dick! Her mom would beg to differ of course but her mother isn't here right this second which is even more reason for the duo to get busy!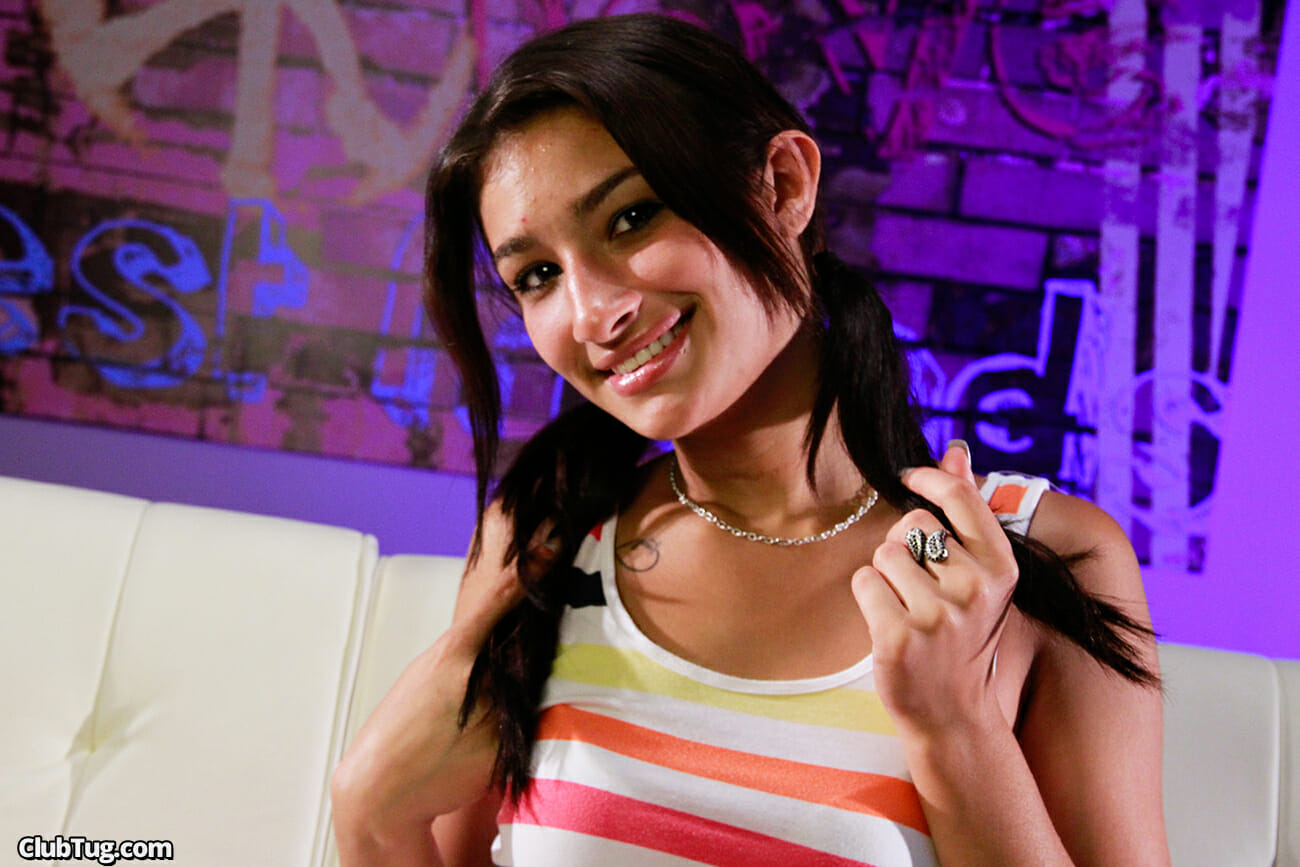 With the step dad over his initial hesitation, he tongues down his stepdaughter and then goes into instructional mode. He's so much older than the teen and he knows what works for his dick and what doesn't. The older man tells Vanessa Williams to spit on his cock and pull his balls. She obeys without questioning him. He then tells her to take her panties off and she does. Then the stepdad proceeds to finger her while she concentrated on jerking his erect pecker.
The two even take time out for a mutual masturbation session that leads to Vanessa Williams moaning and rolling her eyes back as she makes herself cum with her fingers! Her step father orders her back on his dick and she obediently wraps both her hands around it. She tugs the hard cock with a firm grip and when the older man orders her to jerk him off faster, Vanessa does as she's told. Her obedience is rewarded with a thick load of jizz dumped all over her petite body!